If you love Aldi and you're following an autoimmune protocol diet, print this Aldi AIP shopping list before you head to your local store! A lot of people love Aldi's for AIP, Paleo, and Whole30 shopping and I can see why. It's definitely a great place to find organic produce, grass-fed meats, and common pantry staples for low prices.
For most products, it'll be the best price you'll find compared to the big health food stores. This makes it such a great option for AIPers working within a limited budget. Plus, there are so many delicious recipes you can make from a trip to Aldi.
Following an AIP diet can help to alleviate the symptoms of autoimmune disease but it can be challenging at first. If you're new to AIP, check out my Beginner's Guide to the Autoimmune Protocol to learn more about it.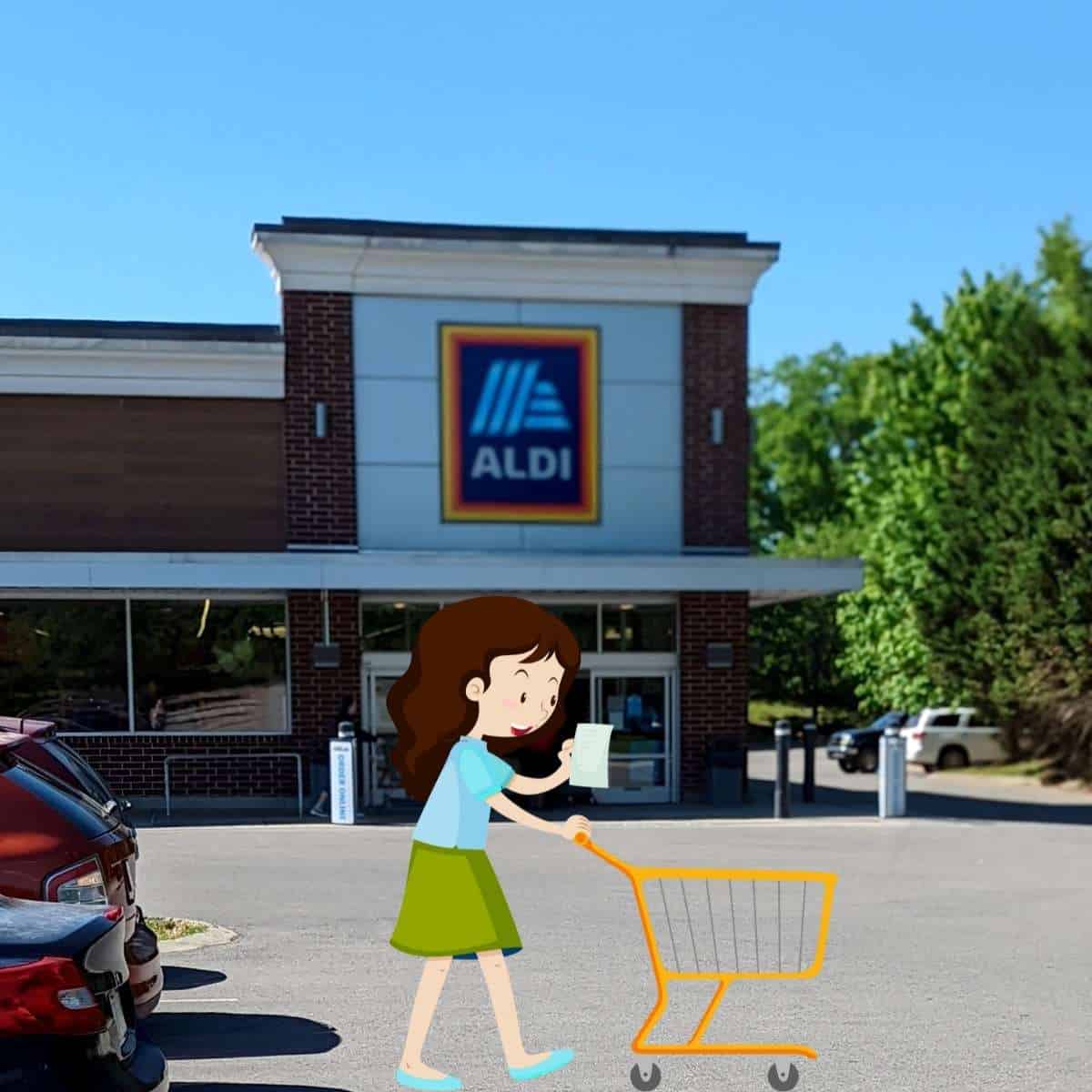 For AIP meal prep and planning, check out my 7-Day AIP Meal Plan. The AIP Pantry Staples and What to Do with Them is a guide on how to use lots of typical AIP products.
I'm working on creating a specific list for each of several major stores. Depending on your local grocery stores, you may also want to check out my Whole Foods AIP shopping list, Trader Joe's AIP shopping list, Walmart AIP Shopping List, Kroger AIP Shopping List, Sam's Club Shopping List, Costco AIP Shopping List, Meijer AIP Shopping List, Safeway AIP Shopping List, and Sprouts AIP shopping list.
Jump to:
Produce
Organic Arugula/Spinach Mix (clamshell)- Use this to make a Roasted Cauliflower Arugula Salad.
Organic Baby Spinach (clamshell)
Organic Spring Mix (clamshell)
Organic Chopped Kale
Organic Carrots
Organic Baby Carrots
Organic Mini Cucumbers
Boston Lettuce
Brussels Sprouts
Asparagus Spears
Portobello Mushrooms
Sweet Potatoes
Spaghetti Squash
Whole Peeled Garlic Cloves
Pineapple Spears (clamshell)
Mango Slices (clamshell)
Organic Avocados (netted bag)
Gala Apples
Pink Lady Apples
Cantaloupe
Whole Pineapples
Papayas
Organic Blueberries
Organic Strawberries
Freezer
Organic Blueberries
Organic Strawberries
Berry Medley
Cherry Berry Blend
Pineapple Chunks
Tropical Blend
California Medley Vegetables (steamable bag)
Organic Cubed Butternut Squash
Organic Chopped Spinach
Organic Broccoli Florets
Asparagus Spears (microwave steamable bag)
Brussels Sprouts (steamable)
Cauliflower Rice
Beef Burger Patties
Jumbo Scallops
Mussels
Wild-Caught Alaskan Cod (Fremont)
Wild Alaskan Pink Salmon (Northern Catch, Fremont)
Raw or Cooked Shrimp- Various Sizes
Cornish Game Hens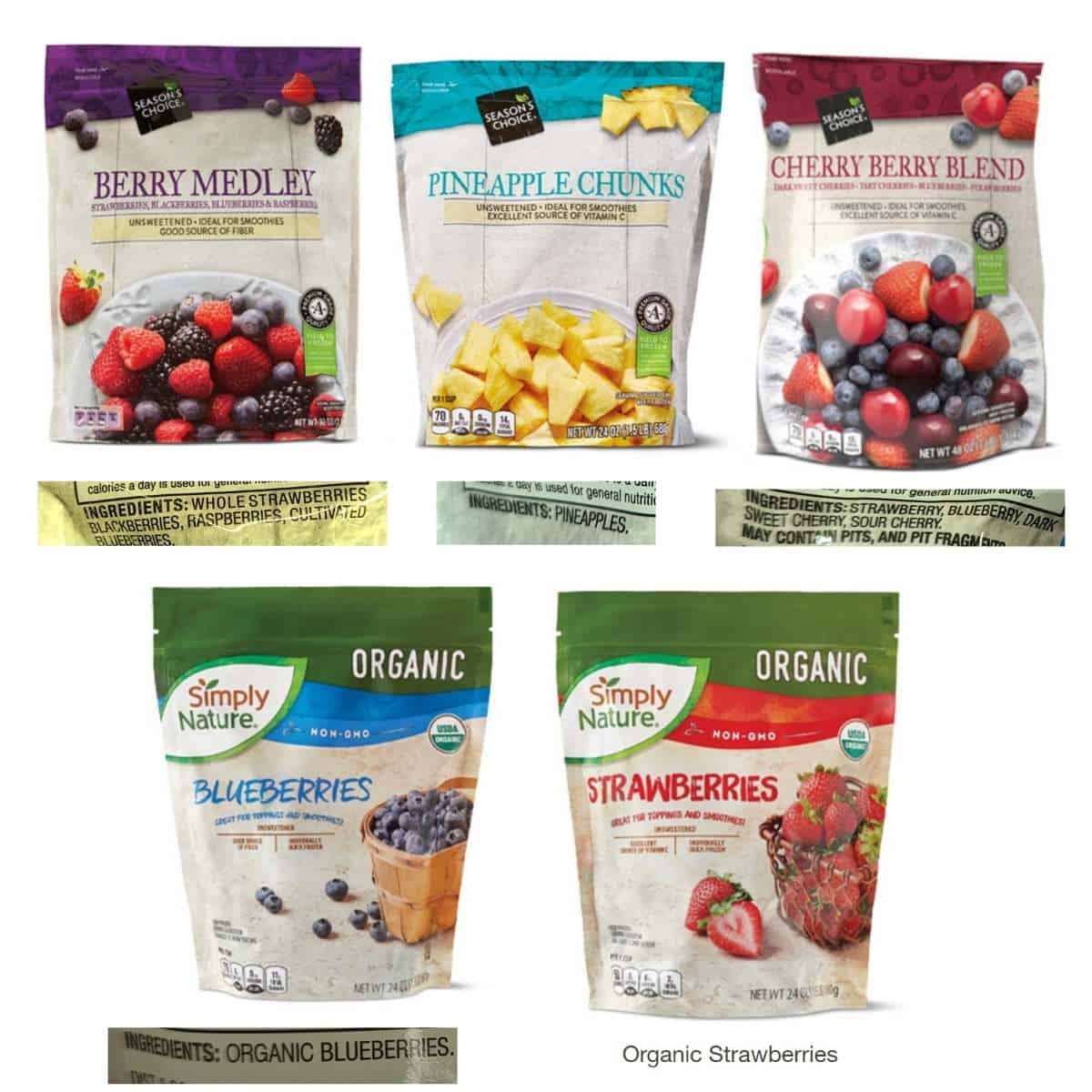 Pantry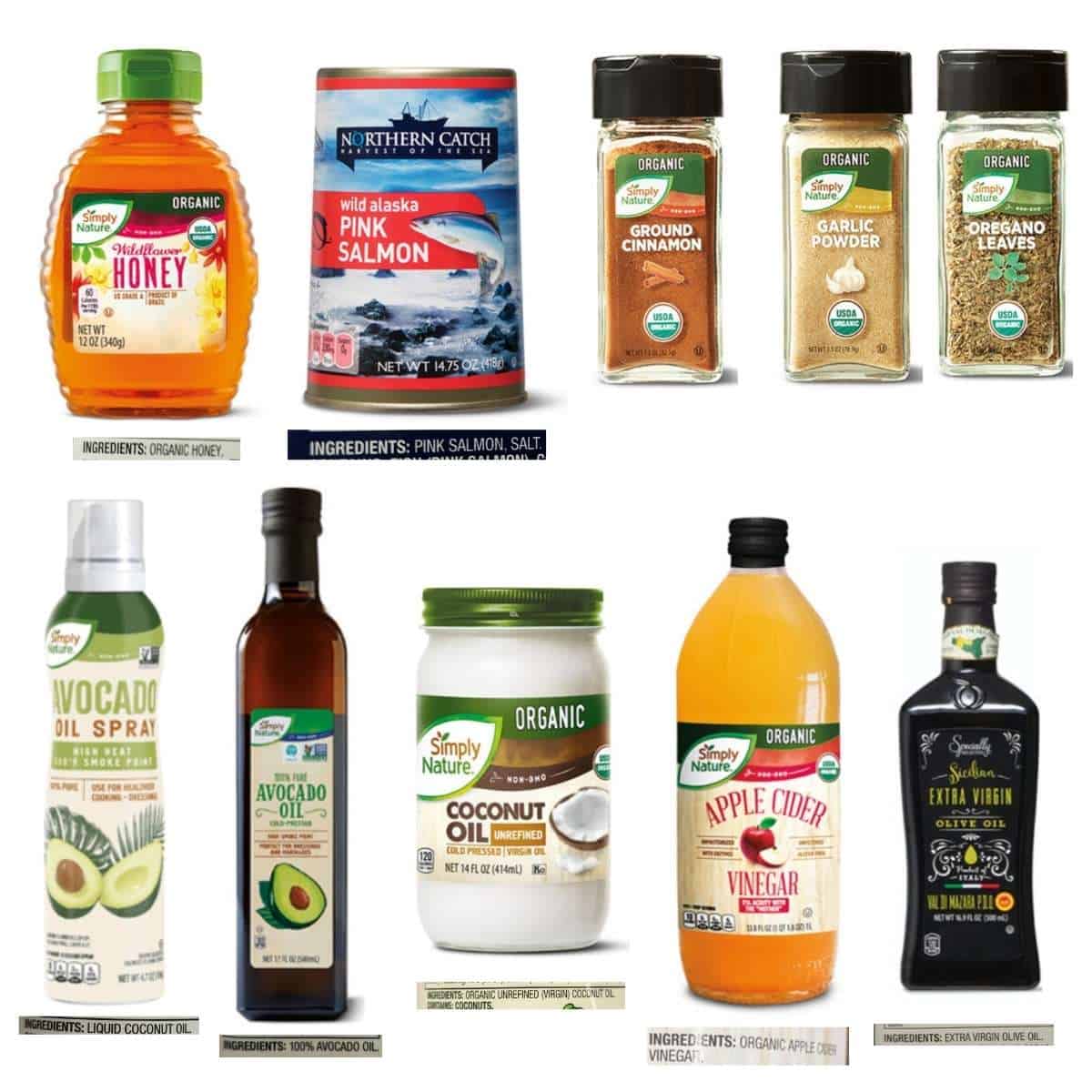 Peppermint Tea
Green Tea
German Style Sauerkraut (Deutsche Kuche)
Coconut Flour (Simply Nature)- I use coconut flour in my Key Lime Energy Balls and Strawberry Rhubarb Muffins.
Baking Soda
Organic Coconut Oil (Simply Nature)
100% Pure Avocado Oil (Simply Nature)
Extra Virgin Olive Oil- Sicilian or Simply Nature brand
Coconut Oil Spray (Simply Nature)
Various Dried Herbs- Garlic Powder, Cinnamon, Ginger, Oregano, Turmeric. Check labels to make sure there are no added preservatives
Pink or White Sea Salt- Grinder
Raw Honey
Organic Wildflower Honey (Simply Nature)
100% Pure Maple Syrup
Organic Apple Cider Vinegar- Try this in recipes like Warm Kale Salad with Apples and AIP Pulled Pork.
Red Wine Vinegar
White Wine Vinegar
Balsamic Vinegar
Stonemill Pure Vanilla Extract- contains alcohol which is fine if you'll be baking with it because the alcohol will cook off. 
California Raisins- They have some other dried fruits but most of them had added sugars and non-compliant oils. Always double-check labels.
Refrigerated
Prosciutto
GT Synergy Kombucha- Trilogy, Cosmic Cranberry, Gingerberry, Gingerade
Smoked Salmon- check labels
Turkey Lunch Meat (Simply Nature)
Chicken Sausage with Spinach (Simply Nature)- *Note, this is a stage 1 reintro as it contains black pepper.
Meat/Poultry/Seafood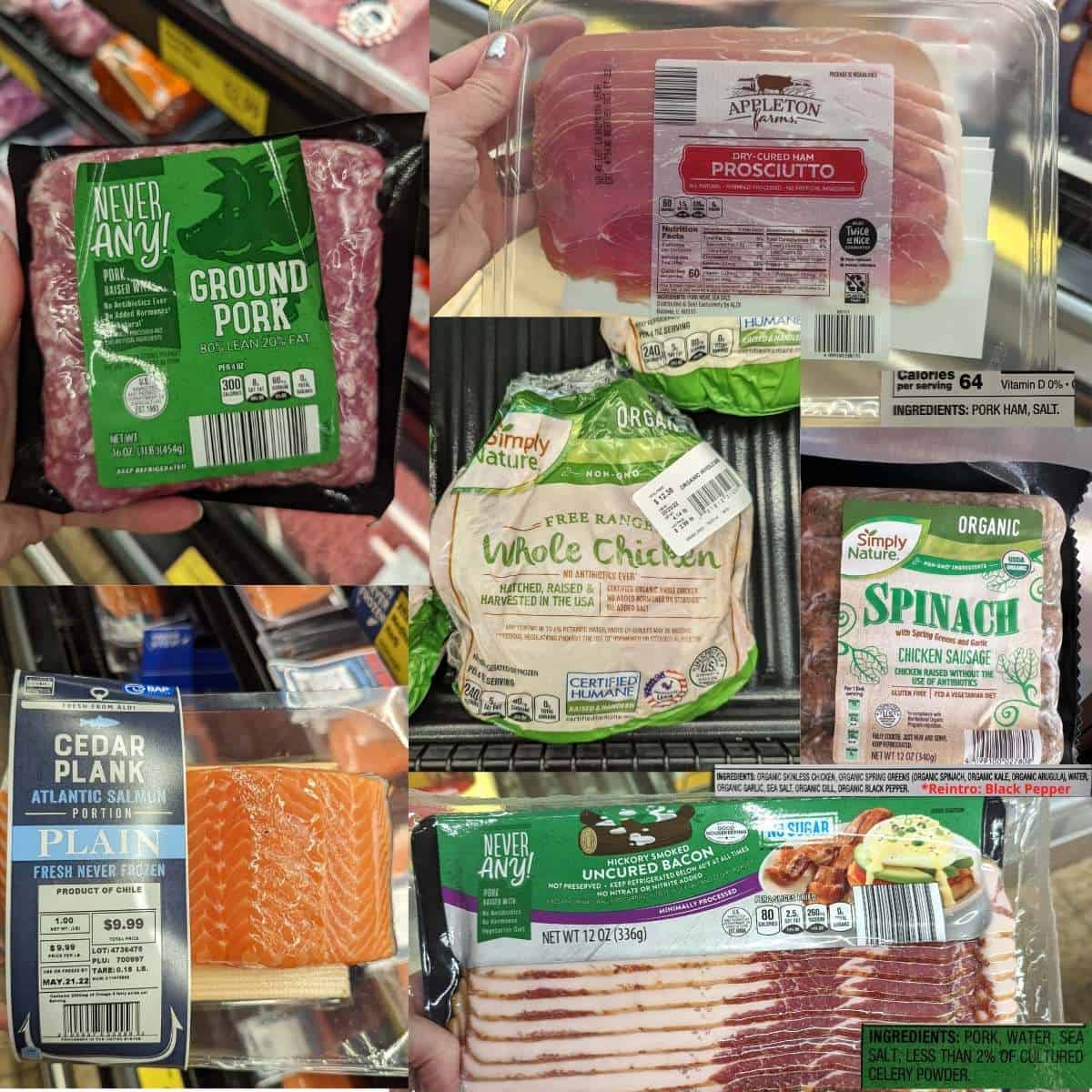 Conclusion
I hope you love the Aldi AIP shopping list! If you have something to add, please leave a comment below!
Don't forget to follow me on Instagram @foodcourage for the latest AIP/Paleo recipes, autoimmune nutrition info, and Food Courage happenings!