Hi there! I'm Arika and I'm so glad you've come to my site. I started Food Courage in early 2019 as a way to share healthy recipes and nutrition information. This was right around the time I was beginning to suspect things weren't quite right with my health. 
Many of my odd random symptoms were becoming more disruptive to my daily life and harder to play off as "just getting older," I was spending time bouncing from doctor to doctor and getting the standard "you're fine" and "all tests came back normal."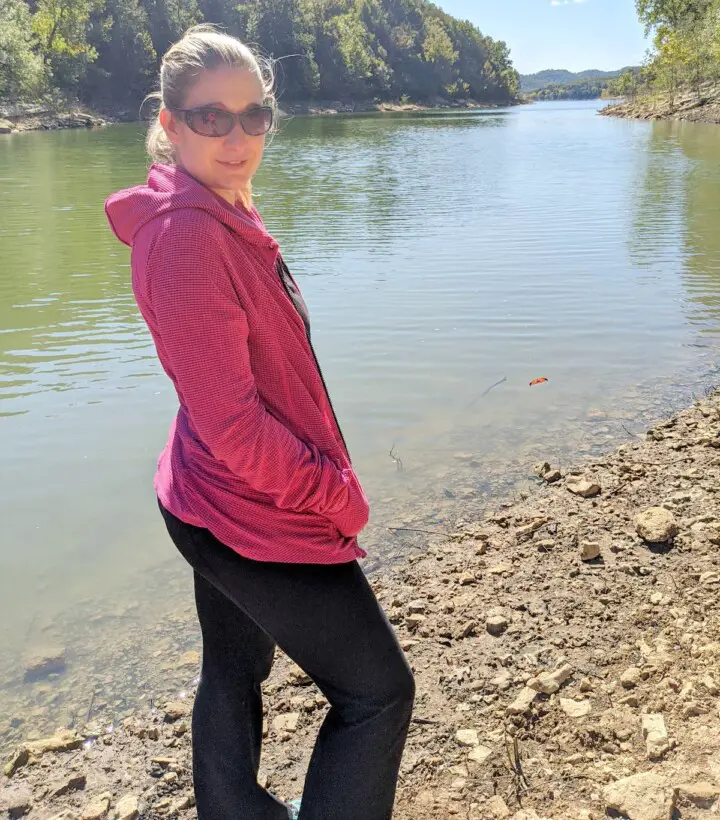 In March 2019, I did get a borderline positive ANA at my GP's office, so I knew something was up, but still no concrete diagnosis. At that time, I had just started to dabble in Paleo and learn about AIP.  In September 2019, after years of strange symptoms, a miscarriage, seeing a GI doc, a neurologist, two rheumatologists, and having countless tests run, I was finally diagnosed with Hashimoto's Thyroiditis.
Once I received the Hashimoto's diagnosis, Food Courage took a more direct focus on Paleo/AIP recipes and autoimmune nutrition info.
While I've gotten a very in-depth look at nutrition from my studies and working as a dietitian, my nutritional interests have taken a completely different direction over the past year. My passion, fascination, and focus have shifted largely towards optimizing health with autoimmunity by using the AIP diet and other lifestyle approaches.
It is incredibly fulfilling and exciting to be constantly learning ways to help the body work better and then getting to share it with you on this site.
Since starting the AIP diet in 2019 my thyroid antibodies have decreased by more than half (they started out in the 500's and 600's). Both my thyroglobulin and thyroid peroxidase antibodies were in the mid 200's as of June 2020. For the majority of the past year and a half, I have not been on medication (I tried Synthroid and Plaquenil briefly but didn't tolerate them well). I've still got a ways to go but it's progress! I've just recently started working with a functional practitioner to fine-tune my approach.
On Being a Dietitian
Being a dietitian is actually my second career. I originally studied business management and earned an MBA in 2006 but loved nutrition so much and found myself always reading nutrition and wellness related books and other publications. I was wanting to work in a setting involving nutrition but almost every job I was interested in required an RD licensure.
So, with much encouragement from my husband, I decided to take the plunge and return to school to become a registered dietitian in 2012. My kids were very little at the time, so things were quite busy. It took me about 5 years to earn another Bachelor's degree, complete a dietetic internship, and take the exam. I became an RD in July of 2017. It was a long road but well worth it!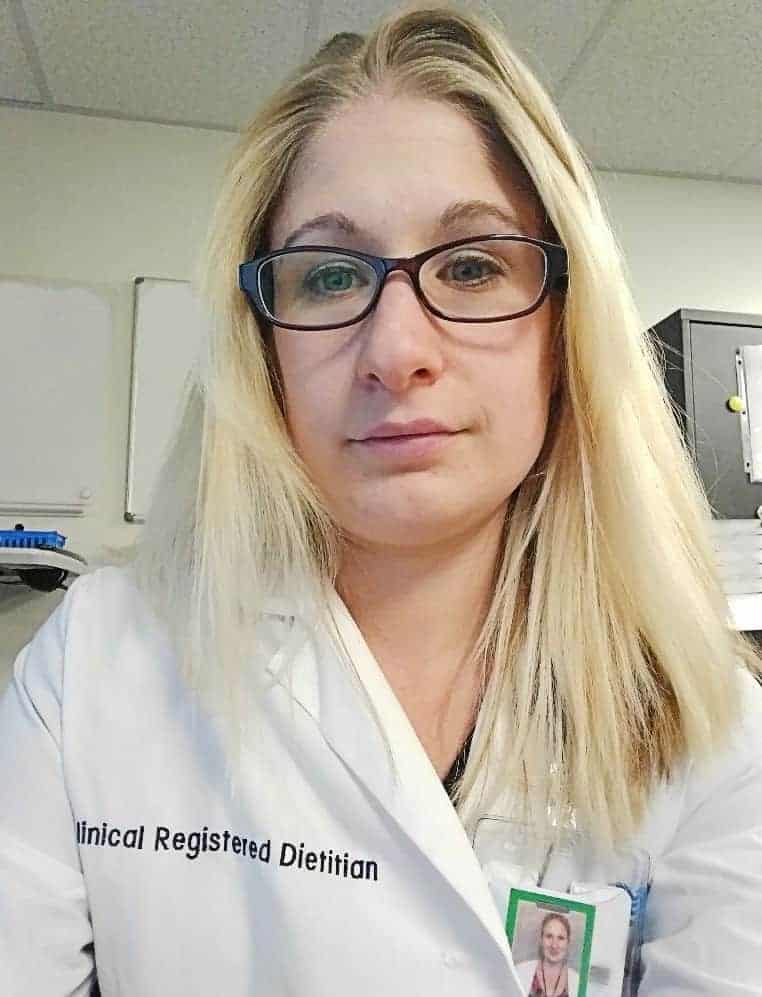 I took this picture at the very beginning of my dietetic internship to show my husband my new lab coat- such a dork, I know!! I was so thrilled to be working in a hospital though and getting to do real "dietitian stuff."
What is The Autoimmune Protocol and Why Use It?
The Autoimmune Protocol (AIP) Diet, which is essentially an elimination diet, is a more restrictive version of the Paleo diet. It is used to manage symptoms of autoimmune disorders by excluding potentially irritating inflammatory foods from the diet for a period of time while also eating a lot of nutrient-dense foods.
After a time (usually 4-6 weeks), foods are slowly and systematically re-introduced to assess tolerance to each food. To read more about the AIP Diet, check out the Beginner's Guide to the Autoimmune Protocol.
As a Dr. Sarah-Approved AIP Blogger, the AIP recipes on this site follow the recommendations of Dr. Sarah Ballantyne as laid out in The Autoimmune Protocol e-book and on The Paleo Mom website.
Research Studies on the AIP Diet
The AIP diet has worked well anecdotally for countless people living with autoimmune disease and has recently been proven to actually influence gene expression!! It is that powerful. You can read about that study here.
There have been a couple of other clinical trials completed that were able to show that the AIP diet greatly reduces autoimmune symptoms in many people and can help to achieve remission.
IBD Study
One study followed 15 participants with Inflammatory Bowel Disease (IBD) for 11 weeks as they adhered to the AIP diet. The participants spent 6 weeks in the elimination phase and 5 weeks in the maintenance phase.
By the 6 week mark, 73% of participants had achieved clinical remission and were able to maintain it through the 5-week maintenance phase. Check out that study here.
Hashimoto's Study
Another study followed 17 women with Hashimoto's Thyroiditis on a 10 week AIP diet, which was implemented with the help of an online AIP coaching program developed by Angela Alt of Autoimmune Wellness.
The severity of their symptoms (aka clinical symptom burden) was gauged using an MSQ (Medical Symptoms Questionnaire). By the end of the study, the clinical symptom burden decreased from an average of 92 prior to the program to 29. Read more on that study here.  
Why the Name Food Courage?
I wish I had a deep answer for this question but here's how it came about: I spent days thinking up a bunch of creative site names and found that none of them had decent domains available. While my husband and I were combing through the very limited list of actually available domain names, we stumbled on to the name Food Courage and it just seemed to work. I liked it, so I went with it.
As it sometimes happens, it turned out to be the perfect name as it is incredibly appropriate for the purpose and mission of this site. It signifies having the strength to leave old comfy (yet detrimental) lifestyles behind in pursuit of much better health.
Follow me on social media for the latest Food Courage news and updates.
Thanks for being here!
Not Sure Where to Start?
As I mentioned above, definitely check out Beginner's Guide to the Autoimmune Protocol for an in-depth look at what it's all about.
Check out my Resources Page for lots of help AIP and autoimmune articles, books, blogs, etc.
You can subscribe to Food Courage newsletters below.