If you're looking for an easy AIP gummy recipe, you've come to the right place. Gelatin recipes like gummies are a great way to have a sweet treat while also healing your gut. Below you'll find a wide variety of creative, delicious, and generally very easy to make gummy recipes in all different flavors. Enjoy!
**Just a quick heads up- this post contains affiliate links which means if you click on them and buy something,  I will earn a small commission (at no additional cost to you) to help continue maintaining this site. 
1. Lemon-Raspberry Gelatin Gummies, Autoimmune Wellness
2.  AIP Carrot Gummies Recipe, Healing Autoimmune
3. Tropical Paleo Gummies Recipe [AIP, Gluten-Free, No-Added Sugar], Paleo Flourish
4. Cherry Ginger Gummies, Autoimmune Wellness
5. AIP & Paleo Blueberry Sour Gummies, What Great Grandma Ate
AIP and Paleo Blueberry Sour Gummies Credit: What Great Grandma Ate
6. Immune Boosting Lemon Ginger and Honey Gummies (AIP/Paleo), Joanna Frankham
7. Hibiscus Homemade Gummies, Meatified
8. Apple Dragon Fruit Gummy Recipe, Food Courage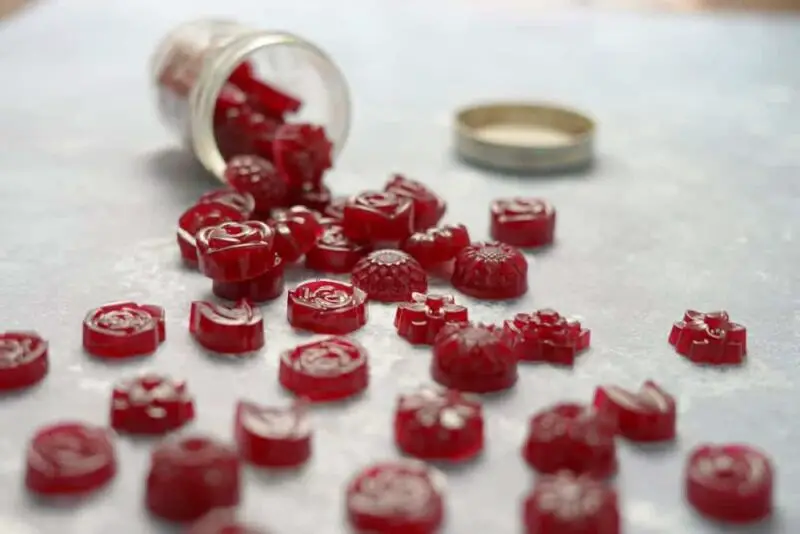 Apple Dragon Fruit Gummy Recipe, Food Courage
9. AIP / Paleo Sweet n' Sour Hibiscus Ginger Gelatin Gummies, A Squirrel in the Kitchen
10. Healthy Fruit Gummies - Blueberry, Cranberry Coconut and Turmeric Ginger (Refined Sugar-free, Paleo, AIP), Cook 2 Nourish
11. Gut Healing Blueberry Coconut Gummies, Open Cookbook
12. Peach and Rooibos Tea Fruit Gummies, Christine Gallary- The Kitchn
13. Chocolate Cherry Gummy Bears (Paleo/AIP-Adaptable), Grazed & Enthused
14. Grapefruit And Blood Orange Gummy Worms, Real Food and Love
15. Lemon Pomegranate Gummies, Alexa Frederico Wellness
16. Gut Healing Strawberry Gummies (AIP, Paleo) Restorative Cuisine
17. Mango Lime Gelatin Gummies, Paleo Leap
18. Healing Halloween Pumpkin Tumeric Gummies, Unbound Wellness
19.  Cranberry Gummies, Eat Beautiful
20. Herbal Gummies, Essential Omnivore
21. Pomegranate Ginger Gummies: Gluten-Free, Dairy-Free, Paleo, AIP-Friendly, Delicious Obsessions
22. Ripper Raspberry and Mango Gummies (Paleo, AIP), Joanna Frankham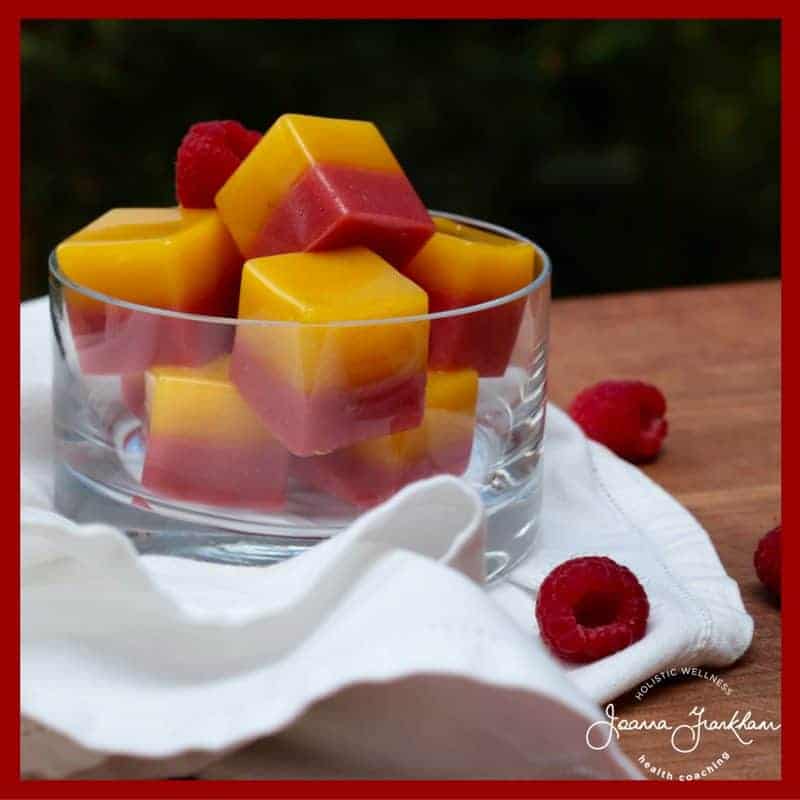 Ripper Raspberry and Mango Gummies, Credit: Joanna Frankham
23. Coconut Mango Gummy Treats, Savory Lotus
24. Homemade Sour Watermelon Gummies, Meatified
25. Paleo Healthy Homemade Gummies with Real Fruit, Eat the Gains- Includes strawberry and orange creamsicle flavors
26. Blueberries and Cream Gummies, Our Paleo Life
27. Matcha Coconut Gummies, Nom Nom Paleo
28. Coconut Gummy Snacks (Gut-Healing Recipe), Coconut Mama
29. Citrus Gummies (AIP/Paleo, Refined Sugar-Free, Lichen Paleo, Loving AIP
30. Strawberry Cream Gummy Snacks, Mommypotamus
31. Tart Cherry and Plum Gummies, Bon AIPPetit
32.  Zesty Lime Kiwi Gummies, Food Matters- Rachel Morrow
33. Tangerine Gummies, Wellness Mama
34. Banana Cream Fruit Snacks, Delicious Obsessions
35. AIP Mocha Gummy Candy Recipe, Food Courage
AIP Mocha Gummy Candy Recipe, Food Courage
36. Pumpkin Spice Gummies, Heal Me Delicious
37. 3 Ingredient Paleo Pear Gummies, Clean-ish Living Katie
Conclusion
This was a really fun roundup to put together. I hope you found something you love! What are some of your favorite gummy flavors? Leave me a comment below. 
Don't forget to follow me on Instagram @foodcourage for the latest AIP/Paleo recipes and Food Courage happenings!
Below are some food items needed to make several of the recipes in this post. They are affiliate links which means that when you click and purchase a product, I may receive a small commission at no additional cost to you. These earnings help to buffer the costs associated with maintaining the site. 
If you enjoyed this post, you may also like: 
Dark Cherry Cookie Dough Fudge Cups
AIP Breakfast Bars with Cinnamon and Raisins
57+ AIP Pantry Items and What to do With Them