Having a healthy on-the-go snack is always a good idea, especially when you're doing a Paleo/AIP or Whole 30 diet. These yummy apricot protein bites are so easy and fast requiring only 4 ingredients and 10 minutes to make.  They're paleo, AIP friendly, gluten-free, dairy-free, coconut-free, and Whole 30 compliant.
**Just a quick heads up- this post contains affiliate links which means if you click on them and buy something,  I will earn a small commission (at no additional cost to you) to help continue maintaining this site. 
4 Simple Ingredients
Storage
These will keep fresh in the fridge for up 3-4 days in a tightly sealed container and about 3 months (possibly more) in the freezer.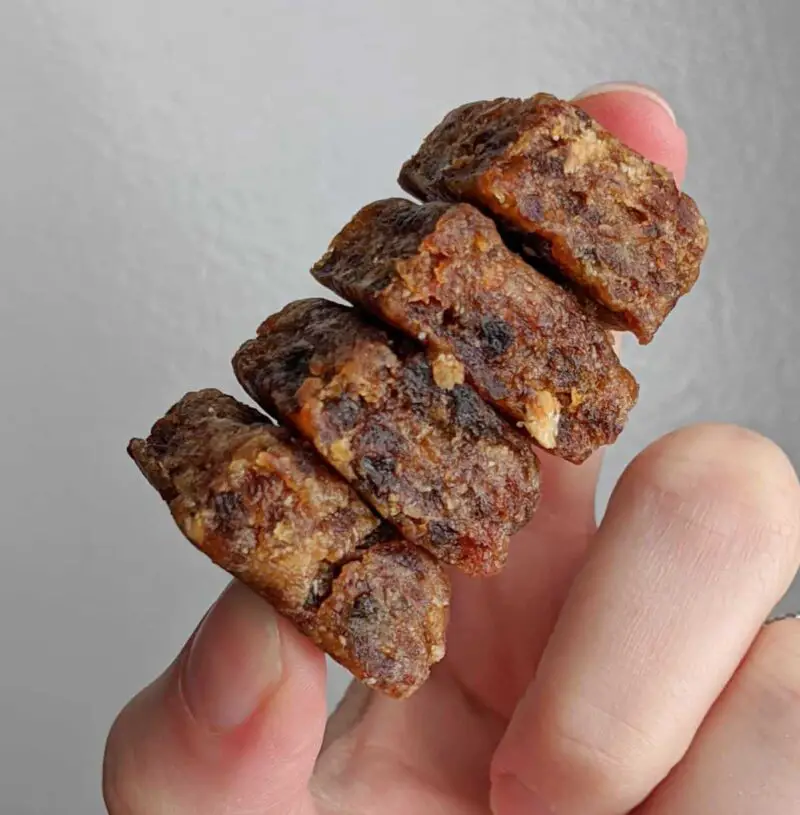 If you like this recipe, you may also like: 
100+ AIP Breakfast and Brunch Recipes
57+ AIP Pantry Items and What to do With Them
No-Bake Carrot Cake Protein Balls
Dark Cherry Cookie Dough Fudge Cups
Conclusion: I hope you enjoyed this recipe. If you made it, leave a comment below and let me know what you thought. I'd love to hear from you!
Also, don't forget to follow me on Instagram @foodcourage for Paleo/AIP recipes and Food Courage happenings!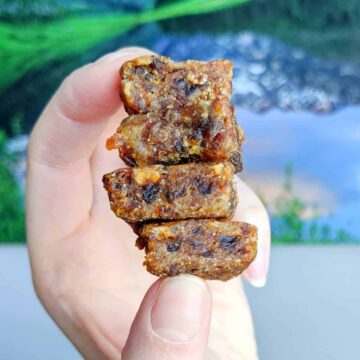 Apricot Protein Bites
This tasty bite-sized snack requires just four ingredients and 10 minutes of your time. The're Paleo, AIP, and Whole30 friendly.
Instructions 
Combine the dates and apricots in a food processor and blend until the mixture turns into small crumbles.

Add half of the tigernut flour along with the collagen and mix in with a spoon or spatula. Blend. Add the second half of the tigernut flour and do the same thing. *This helps to prevent the fine particles of the tigernut flour and collagen from flying up and getting through the crevices of the food processor lid.

Pour the mixture on to a sheet of parchment paper and press it together to form a cohesive ball of dough.

Form the ball into a square about 1/2" thick and 4" x 4" wide. Make 3 cuts horizontally and vertically to form 16 small bites. Enjoy!
Notes
Makes about 16 small bites.
Store in a tightly sealed container in the fridge for 3-4 days or in the freezer for 3 months. 
Nutrition
Nutrition Facts
Apricot Protein Bites
Amount per Serving
% Daily Value*
* Percent Daily Values are based on a 2000 calorie diet.